The rapid pace of technology can make anyone a little dizzy. The increased options for technology solutions to meet organizations' needs is unprecedented, making evaluating technology hard. For example, in 2008, I worked with a large international nonprofit to evaluate two competing all-in-one CRMs, Convio and Kintera. In 2010, CiviCRM and Orange Leap became popular open-source options in the space. By 2012, the sector had exploded, with offerings from nonprofit heavyweights like Blackbaud and DonorPerfect, as well as entrants from the for-profit space including Microsoft Dynamics and Salesforce. In the meantime, downmarket CRMs proliferated, including Neon, Little Green Lights, Nonprofit Easy, Donor Pro, and many more. Today, in 2015, CRMs continue multiply and evolve, to embracing more features and more integrations, even as major players from just a couple of years ago have disappeared from the landscape.
CRMs are just one example. Payment platforms, mobile technology, marketing automation, social and web analytics have all grown and changed at unprecedented rates.
How can organizations possibly keep up with the dizzying speed of evaluating technology as it hits the market?
Investing in technology (and evaluating technology) draws on limited resources, from the time and money spent to intangible resources like the goodwill and attentiveness of staff. Chasing every new version of software, every latest techno-fad, is neither possible nor advisable. What's required is a framework and a reference point for helping to make these decisions.
When we work with clients, our goal is to build a data-driven organization with a data-aware culture. We'll typically work backwards from mission and vision and ask a series of questions that we call the Success Engine:
1. What are your specific, measurable and time-bound goals?
2. What actions are you taking to achieve them?
3. Can you articulate how those actions will lead to achieving the goals?
4. What metrics can serve as indicators of progress towards goals and success?
5. Are we currently collecting those metrics?
6. Is there a means for effectively communicating all of this to relevant stakeholders?
7. Is there a process for reviewing the metrics, the progress, the goals, and the strategy and iterating on them or pivoting from them?
A good framework for evaluating technology and determining if new investment is appropriate is to look at these seven core functions and evaluate whether they are absent, remedial, functional, or exceptional – or whether it is impossible to assess them at all! Very often, the absence of real metrics, or no real process for review, or some other break in the act-measure-learn cycle is the real trouble, not the CRM you're using or the version of Windows that you're running. Put another way:
Technology is not a problem or a solution. It's one aspect of a strategy for allocating scarce resources to solve complex challenges. Rather than chasing technology as it changes, hold up your own map for success, your Success Engine, and see where the gaps are.
They say it's a poor craftsman who blames his tools. What separates the master from the journeyman is a commitment to excellence, an inspiring vision, and resourcefulness in the face of obstacles. The truth is that the success of a nonprofit depends on those same qualities much more than it does on the technology it employs. Investments in technology should be made to repair breaks in the act-measure-learn cycle, to bring greater visibility to critical data, and to be a force-multiplier for programs and communication. Where can your organization benefit most from a technology investment? Is your Success Engine tuned up? Ask the questions, take the test, and take control of your organization's technology future!
This guest post was written by Isaac Shalev of Sage 70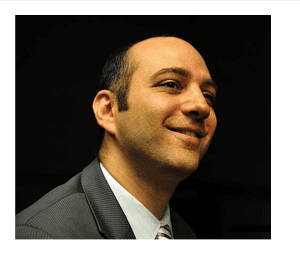 Isaac Shalev is the president of Sage70, Inc. a consulting company that provides strategy, technology and data expertise for growing nonprofit organizations. Over the last 12 years, Isaac has worked at the intersection of technology, nonprofit management and strategic planning. Isaac has served as Chief Operating Officer at the Birthright Israel Foundation, CTO at 70 Faces Media, founder of Pledgwell.com, a text-to-pledge solution for nonprofits, and senior investment adviser at an angel IT investment firm. In 2014, Isaac was recognized for his leading role in the industry, winning the Nonprofit Technology Network award for service to nonprofits. Sage70 is based in Stamford, CT, where Isaac lives with his wife and three children. When he's not helping nonprofits with their technology strategy, he designs and publishes board games.
---
Will you be in the Columbus, Ohio area on June 3rd? Come see Isaac and Sheri speak and network with other government and nonprofit employees for FREE!  Click HERE for more information about the FREE event.
---
Want more information on how to increase funding, morale, positive press, and organizational impact? Join the Achieving Excellence Community in top right corner of this page and receive our free eBook, Ten Tips to Open the Door to More Grants (and Other Funding): Overcoming Common Mistakes in Outcomes Measurement.