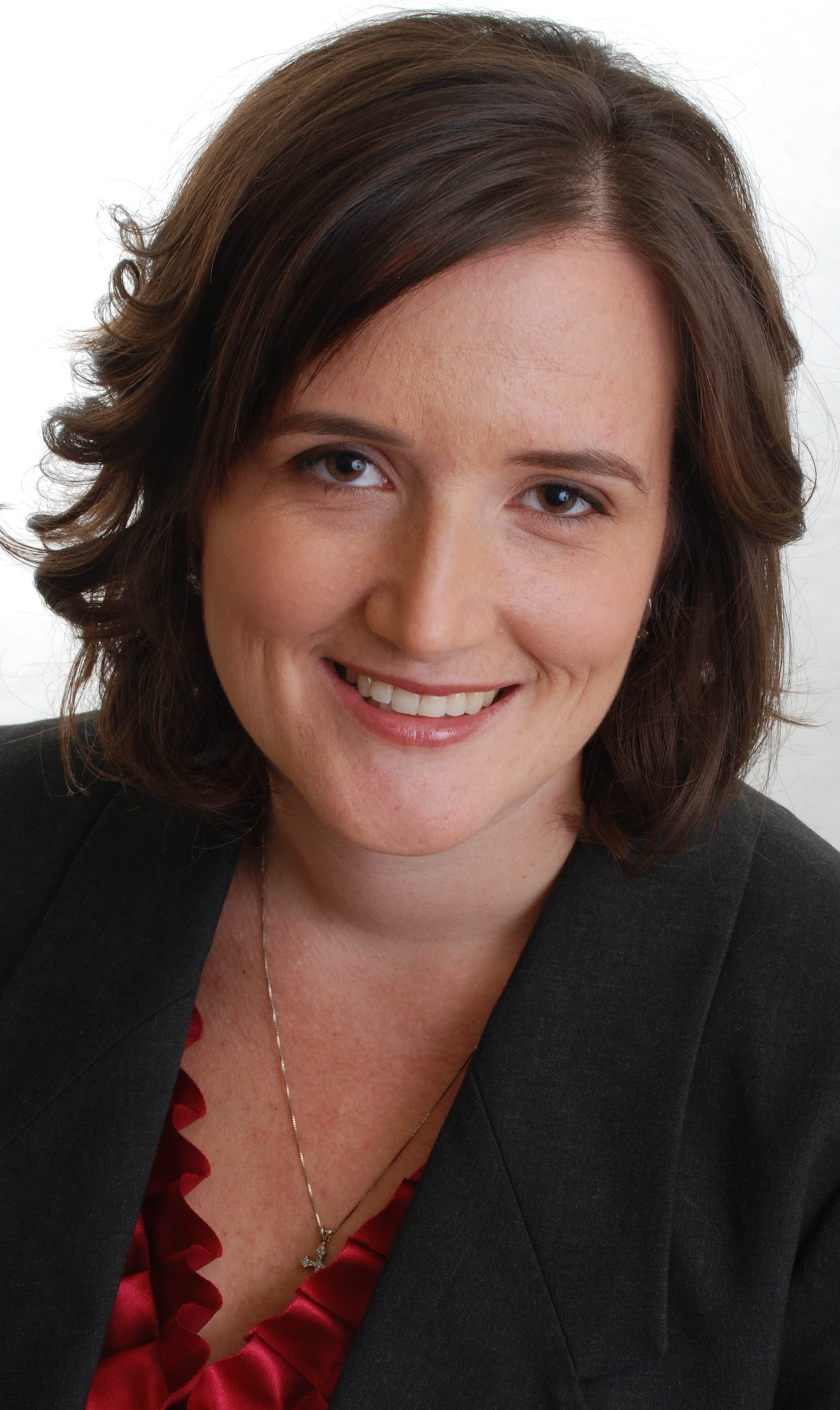 Sheri Chaney Jones – President and Founder
For over 16 years, Sheri Chaney Jones has improved the social sector using performance management, evaluation, and organizational behavior best practices.  Her experience and expertise has transformed measurement cultures and as a result, saved public dollars, improved outcomes, demonstrated effectiveness, and increased revenues.
Sheri is a leading thought leader on public sector evaluation and applied organizational research.  Ms. Jones is the author of Impact & Excellence: Data-Driven Strategies for Aligning Mission, Culture, and Performance in Nonprofit and Government Organizations (Jossey Bass, 2014). This book provides government and nonprofit leaders a proven path to increase the evaluation and assessment capacity of their organizations. Sheri is an international speaker on measurement best practices and the use of evaluation results for improved public sector organizational efficiencies and outcomes.
At Franklin University's Management and Leadership Program, Sheri teaches Organizational Behavior.  In addition, she designed and taught the Creating a Measurement Culture course as part of Ohio's Certified Public Managers program provided through the John Glenn School of Public Affairs at The Ohio State University.  Through her work, she has provided advisory and consulting services based upon evaluation best practices to the following units within The Ohio State University: The Kirwan Institute of the Study of Race and Ethnicity, The Center for Family Research, The Center for Learning Excellence, and The Fisher College of Business.
Prior to founding MRC, Sheri served as the Performance Center Manager for the Ohio Department of Aging, Deputy Director for Performance Evaluation with the Franklin County Juvenile Court and Organizational Researcher for a Columbus-based consulting firm, Decision Support Services, Inc.  Sheri holds a Master of Arts degree in Industrial and Organizational Psychology from Central Michigan University and a Bachelor of Science in Psychology from The Ohio State University.
As a passionate advocate for human rights, work/life balance and women's empowerment, Sheri believes that her mission is to act as the "pebble" that creates a ripple effect through her family, employees, community, clients and then out to the world at large. This was exemplified as she was the recipient of the "Woman-Owned Business of the Year" award from the U.S. Small Business Administration in 2017.  Sheri's passion shines as she balances her career with the raising of her four children with her husband Matt.  You will often find Sheri cheering on her kids, volunteering at her church and in the community, and spending time with family and friends.
Quote from Sheri – "I have fallen in love with the mission of the social sector.  It is a privilege to lead a team of professionals with analytical and organizational development skills to help strengthen organizations that are providing services for the greater good.  I've seen firsthand the good organizations do when they adopt cultures built on data information, and learning."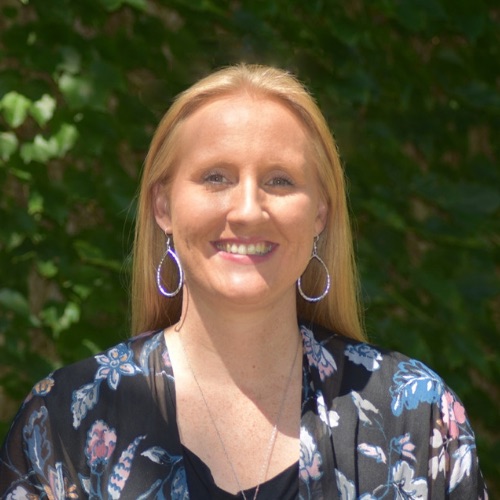 Elizabeth Pafford – Associate
Elizabeth provides assessment and consultation services to an array of health and human service agencies, local governments, state departments, universities and coalitions. Areas of expertise include mental health treatment, HIV/AIDS prevention and treatment, substance abuse treatment, offender reentry, youth development, arts and homelessness.
Elizabeth has a Master of Arts in Public Affairs from the University of Missouri in Columbia, Missouri, and a Bachelor of Arts in Sociocultural Studies from Bethel University in Saint Paul, Minnesota.  Elizabeth sees the importance of evidence-based decision making in the social sector industry and is passionate about helping social sector leaders define and measure success.
With this academic and professional background, Elizabeth has the unique ability to help agencies develop meaningful, actionable strategic plans, benchmark performance against key organizational goals, and demonstrate impact.
In addition to work, Elizabeth is devoted to her husband and two beautiful children. She enjoys entertaining friends, hosting neighborhood parties, social networking, drinking coffee, and volunteering with her children's activities. Her friends and MRC colleagues know that pizza is her love language and a buffalo chicken sandwich from Rusty Bucket is a close second.
Quote from Elizabeth – "I believe I have been blessed to be a blessing to others. Though there are a lot of social issues that touch my heart, I do not have the skill or patience to tackle those directly- so I apply my skills in helping those agencies who do address those issues directly."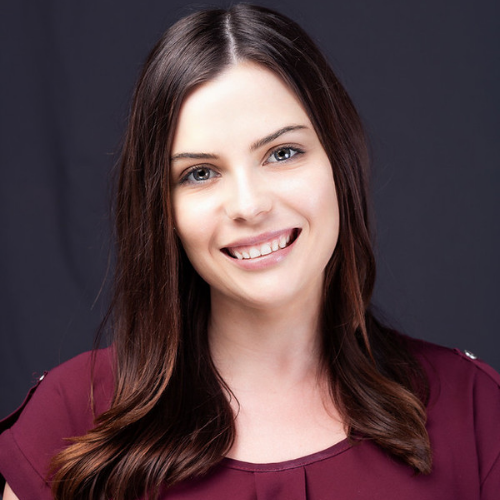 Alyssa Pettey Rockwood – Director of Research and Analytics
Alyssa is a social science researcher dedicated to improving social systems to strengthen individuals and communities. Based in Riverside, California, she helps clients by providing research and process improvement throughout the social and public sectors to ensure individuals have equal opportunities to succeed in life. Alyssa excels at using data analysis to understand complex organizational processes to inform decision-making and identify areas in need of improvement.
Alyssa received a Master of Science in Industrial-Organizational Psychology from California State University, San Bernardino. Before joining Measurement Resources, she served the State of Ohio's Department of Education as a Social Science Researcher, where she conducted research and informed policy regarding the state's education accountability system. Alyssa also served the Department of Public Safety as an Organizational Assessment Research Analyst, where she designed and implemented personnel selection measurement tools.
You will find Alyssa spending quality time with her family, husband, and dog. She enjoys traveling the world and experiencing a variety of cultures.
Quote from Alyssa – "My goal in life is to improve and strengthen the lives of underprivileged individuals. I believe I am best suited to do this by utilizing my analytical skills, coupled with my passion, to conduct high-quality research to inform decisions that influence these individuals' lives."
Ethan Hug – Associate
Ethan is a policy and data analyst passionate about transforming program data into action improving the lives and conditions of the communities around him. Driven by a desire to inspire change in lives and circumstances, he has worked with organizations to improve services, programming, and policy efficiencies. Ethan's prior research experience has focused on energy policy, environmental regulations, education policy, economics and housing.
Ethan holds a Master of Public Administration degree from The John Glenn College of Public Affairs at The Ohio State University and a Bachelor of Arts degree in general sciences, minoring in leadership studies and government, from Tiffin University. Previously, Ethan worked in Washington, D.C., as a Research and Policy Fellow for the Solar Foundation, a nonprofit dedicated to educating populations about the availability and benefits of implementing solar energy technologies.
An avid environmentalist, Ethan enjoys nature in several capacities, from scenic hikes in places like Hocking Hills, Ohio, and the Pacific Northwest, to weekend hunting and fishing trips with his family. Other passions include travel and keeping up to date on the current "nerdy" topics such as Star Wars and Harry Potter.
One of Ethan's Favorite Quotes – "If you want to know what a man's like, take a good look at how he treats his inferiors, not his equals." -J.K. Rowling, Harry Potter and the Goblet of Fire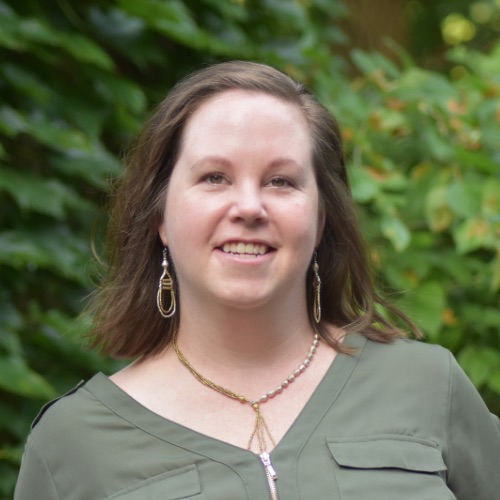 Eliza Gardiner, PhD – Senior Research Associate
Eliza (Ee-lee-za) brings her skills in ethnographic and qualitative data collection and analysis to MRC's initiatives. She frequently facilitates discussions with clients, leads focus groups, conducts interviews and collects community stakeholder feedback. Eliza also authors in-depth narratives to highlight the significant findings and recommendations resulting from MRC's research.
As a master's student at the School for International Training, Eliza studied organizational behavior and intercultural communication. Currently, she is a PhD candidate at The Ohio State University in cultural anthropology and has served as lecturer for the Introduction to Cultural Anthropology at The Ohio State University since 2014. Eliza's dissertation research contributes to the development of more culturally relevant public policy by explaining how on-the-ground cultural practices impact the implementation processes and outcomes of government policy.
From 2009 to 2011, Eliza was a Masters International Peace Corps Volunteer in Mali, conducting research that resulted in implemented recommendations to the training program of new Volunteers for improving community engagement practices. She has also conducted extensive research in Kenya, Burkina Faso and Ethiopia. Eliza is a proud Ohioan and enjoys walking her two dogs in various state parks, vacationing in national parks, working on the house with her husband and laughing with her nieces and nephews.
Quote from Eliza – "As an anthropologist, I spend a lot of time studying and thinking about the art of being human. I strive to translate societies' complex behaviors into digestible concepts that inform policy makers, encourage more culturally appropriate policy implementation processes, and identify actionable solutions to inequality."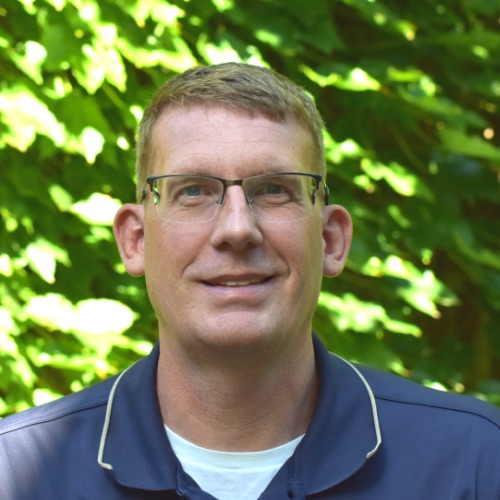 Matthew Jones – Chief Operating Officer
Matt is the glue that helps Measurement Resources run efficiently and effectively.  He is responsible for the back-office operations:  accounting, human resources, marketing, technology, etc. He brings with him a ten-year career in operations at Manheim Ohio and five years of experience in the technical side of broadcast journalism.  Matt graduated from The Ohio State University in 1998 with a Bachelor of Arts in Communications.
Like in business, Matt and Sheri work together to raise their four children.  He used to brew beer at home, play golf and regularly attend concerts but in case you missed it, he has four children, so that stuff doesn't happen anymore.  You will now find him cheering on his kids and volunteering at his church.
Matt's favorite quote – "If you choose not to decide, you still have made a choice."
–Neil Peart (Philosopher & Percussionist)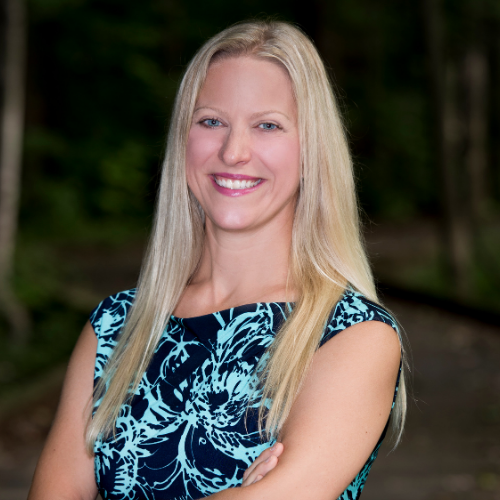 Sara Parker – Communications Director
From local to global markets and working for and with cooperatives, Certified B Corporations, non-profit and social enterprise organizations, Sara has more than two decades of experience in marketing communications. Prior to joining Measurement Resources, Sara spent the bulk of her career in various marketing roles for mission-driven organizations, including SocialVentures, OCLC, and Habitat for Humanity. She also spent a stint as the events marketing manager for Columbus Business First, has lived in Germany, and spent a year teaching English in Japan.
Sara obtained her bachelor's degree from Kenyon College, and lives with her husband and their three children in Columbus, Ohio. Sara is an avid gardener and a beekeeper.
Sara's favorite quote – "All of us have to learn how to invent our lives, make them up, imagine them. We need to be taught these skills; we need guides to show us how. If we don't, our lives get made up for us by other people."
—Ursula K. Le Guin