Sheri Chaney Jones – President & Founder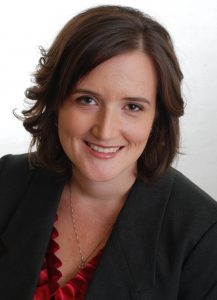 Prior to founding Measurement Resources, Sheri served as the Performance Center Manager for the Ohio Department of Aging, the Deputy Director of Performance Evaluation for the Franklin County Domestic Relations and Juvenile Court, and Associate for the Columbus-based organizational research firm, Decision Support Services, Inc.  Sheri is a graduate of Ohio State University with a B.S. with distinction in psychology. Sheri earned her Master's in industrial and organizational psychology from Central Michigan University. Sheri is committed to giving back to the community and educating our future leaders. She teaches Organizational Behavior and Business Ethics at Franklin University, as well as Planning, Research, and Evaluation at Ohio Dominican University.  Sheri served for two years on the membership committee for the Ohio Program Evaluators Group and was an honored member in the 2009 Cambridge Who's Who of Executives, Professionals, and Entrepreneurs.  On weekends, Sheri enjoys staying active in her community, teaching Sunday School, and spending time with her husband, Matt and their four children.
Matthew Jones – COO
Matt joined the Measurement Resources team in May of 2013.  As a jack of all trades, Matt has worked at a television station for 5 years and an automobile auction company for 10 years prior to joining Sheri.  Matt graduated from The Ohio State University in 1998 with a B.A. in Communications.  His current role at Measurement Resources entails doing all the things Sheri asks him to do.  Once he
is done with that, Matt works around the house and attempts to wrangle the 4 children that live there.  Matt used to brew beer at home, play golf and regularly attend concerts but in case you missed it, he has 4 children, so that stuff doesn't happen anymore.
Erin Gerbec – Senior Research Associate
Erin joined Measurement Resources in July 2015 with experience in data-driven organizational research. Prior to joining the Measurement Resources team, Erin was an Organizational Consultant with the U.S. Air Force as a core member of a team of professionals that designed and executed organizational research projects supporting 10 major Air Force commands. Partnering with senior leadership to measure and improve organizational outcomes while increasing employee engagement has been the focus of her career. Erin received her Ph.D. in Industrial-Organizational Psychology from Bowling Green State University and graduated from The Ohio State University with a B.S. with honors and distinction in psychology. She enjoys spending time with her husband and two young children, exercising, and attending live music events around Columbus.
 Elizabeth Pafford – Senior Research Assistant
In December 2015, Elizabeth joined MRC with expertise in program evaluation and qualitative research. Prior to MRC, Elizabeth was a Policy Analyst and the Institute of Public Policy at the University of Missouri where she worked with an array of public and private agencies, evaluating federally funded programs, guiding strategic planning, and conducting community assessments. Her passion for data driven decision making and robust service delivery makes her a great addition to the MRC team. Elizabeth received her Master's in Public Affairs from the University of Missouri and graduated from Bethel University with a B.A. in Sociocultural Studies. Elizabeth enjoys spending time with her husband and daughters, hosting neighborhood parties and exploring the food scene of Columbus.
Jay Seetharaman – Data Analyst


Jay Seetharaman joined MRC in August 2016 after graduating from The Ohio State University with a Bachelor's of Science in Economics and Bachelor's of Arts in Public Affairs including a one-year program at the London School of Economics & Political Science. During his undergraduate tenure, Jay was heavily involved in quantitative social science research including projects investigating government contracting, innovation economics, energy, higher education finance, business decision-making, and affordable housing. In his role at MRC, Jay is able to continually pursue his passion for research and make a tangible impact on businesses, government entities, and non-profits alike. Outside of his work, he enjoys cooking, soccer, basketball, and reading.